We are Courier Specialists and professional in every aspect of our business.
---
Our same day delivery and collection service from Kilkenny, covers all of Leinster, Waterford and Cork and is matched by no one else in the industry! We provide a specialist medical delivery service of samples to clinics and labs in Dublin from various Waterford, Carlow & Kilkenny clinics and hospitals six days a week and are on call 24/7... Read More>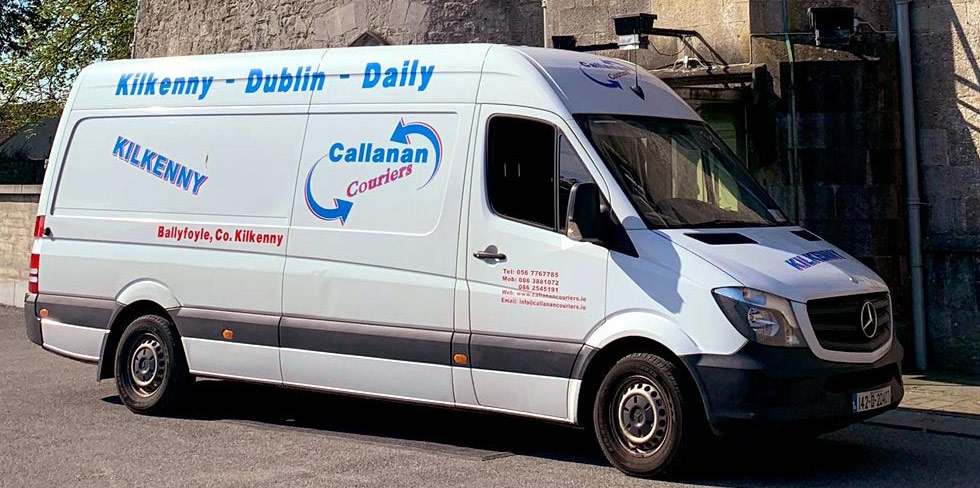 Home Deliveries
Same day collection and delivery service from door to door.
Fast, reliable, and efficient courier service to both business and home delivery and are available Monday to Saturday.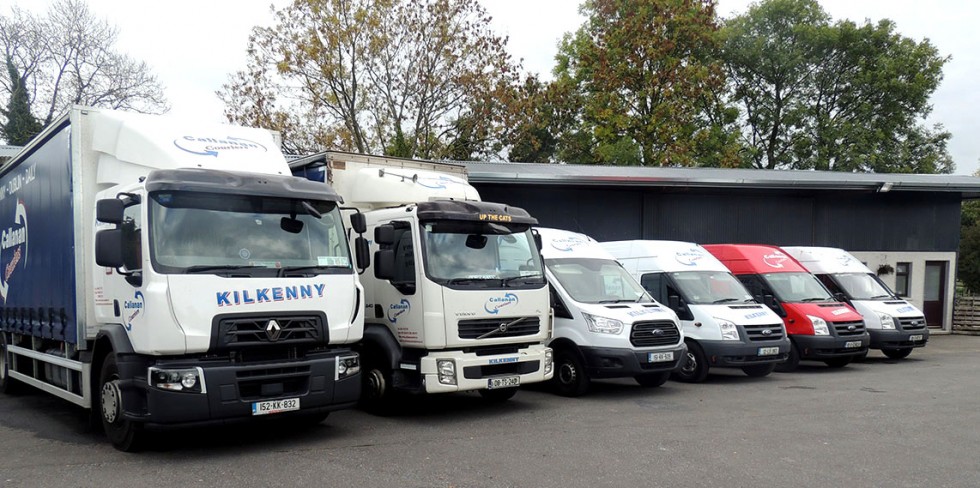 Commercial Deliveries
We are the courier specialists when it comes to commercial deliveries.
Meeting customer expectations for 'just in time deliveries' is standard for us.
On Site, On Time, Every Time. We are the experts in this field and no delivery is too big or small.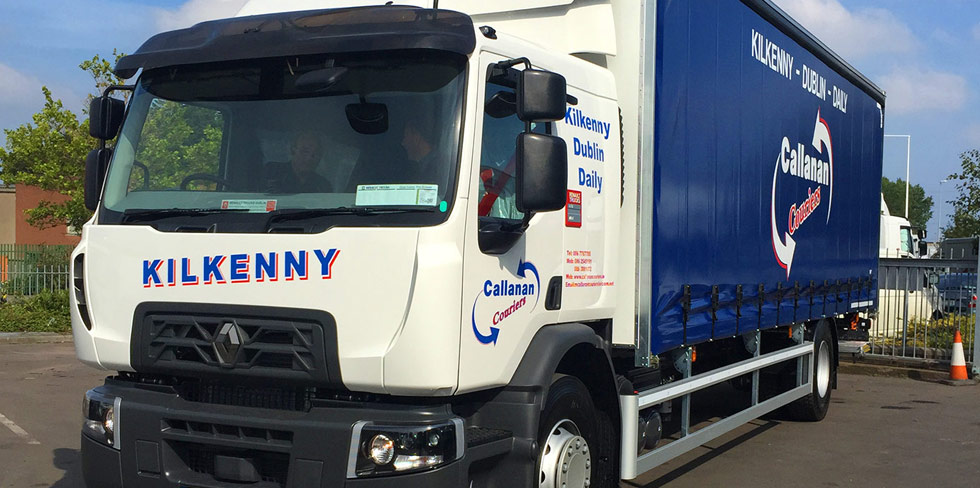 Specials/Out of Hours
We will deliver your item(s) at a time and date that suits both you and your customer. This service is available 24/7.
It covers items such as time sensitive goods, medical samples, legal documents, tenders, etc.
This is a premium service for a premium price.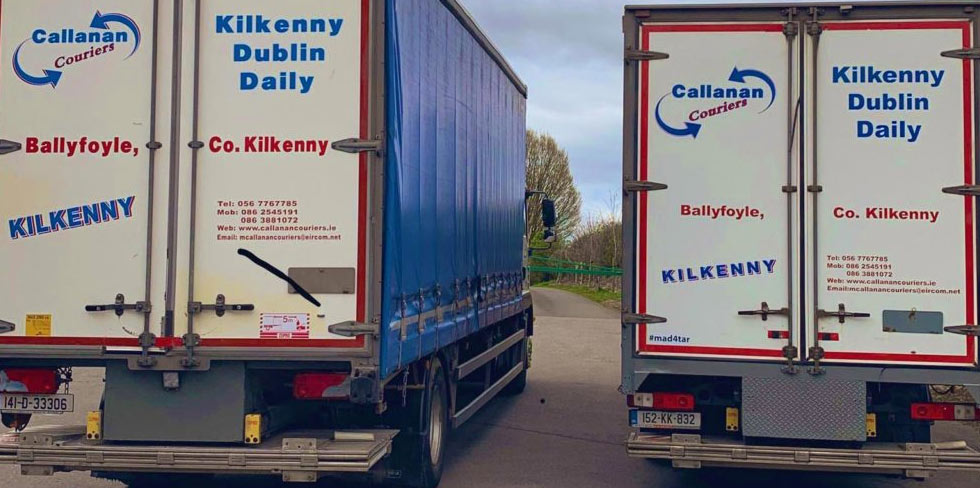 ADR Specialists
We have significant experience in carrying approved Dangerous Goods and are certified to carry Dangerous Goods for customers.
Our drivers hold full ADR training & certification and all vehicles are fitted with ADR safety equipment as required.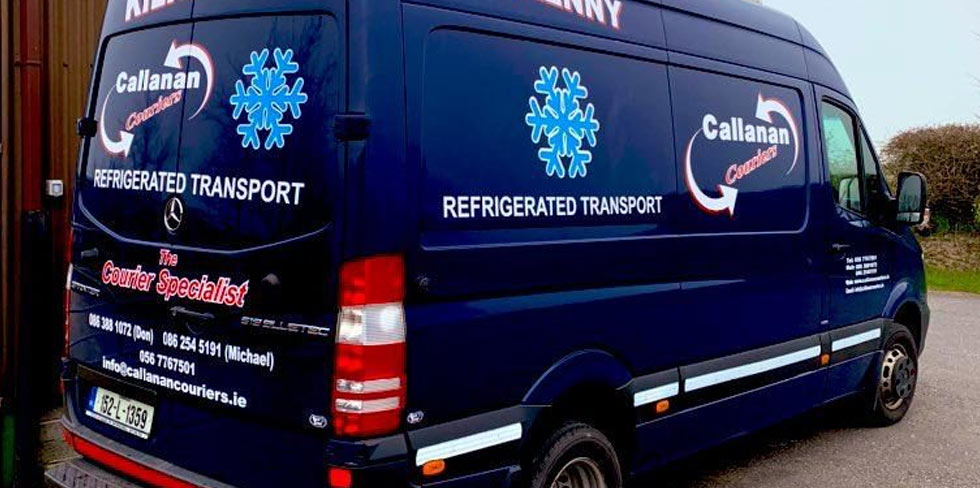 Refrigerated Deliverie
Callanan Couriers specialise in distributing Ambient, Chilled and Frozen products throughout Ireland.
We understand the complexities of temperature critical transportation and have the experience, capability, and best-practice procedures to respond to and fulfil your exacting requirements, 24/7.
Contact us today for a quote.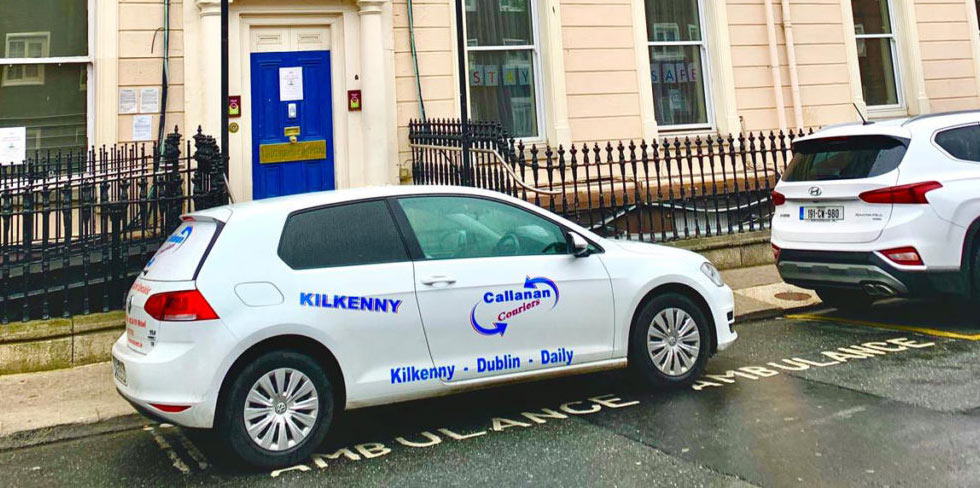 Medical Deliveries


We provide an excellent healthcare delivery service in an ever-changing industry.
We provide quality medical transport efficiently and cost effectively.
Our service is available 24/7, all year round with the option of temperature-controlled vehicles.
We transport swabs, bloods, x-rays, medication, and anything to do with the medical industry.